SUPPORT SAVE A MOTHER INITIATIVE
Proposal for Sponsorships/Advertisement in Monthly Newsletter and Portal www.saveamother.org
Sponsorship comes with tax benefits available for registered NGO
Every 10 minutes a woman dies in India from complications of pregnancy or childbirth. Save a Mother (SAM) has reduced maternal mortality by 90 percent in the villages it has served since 2008.
SAM has done even better in 167 villages of Gadag district of Karnataka, where maternal mortality rate (MMR) has reduced to 15. (India MMR is 130)
So far, SAM has operated in 1500 villages and covered 3 million people, driven by 27,000 volunteers across four states. SAM has reached over 500,000 women in the past 10 years.
The maternal mortality rate in India, according to the sample registration system (SRS) data released by the office of Registrar General of India, in June 2018, declined to 130. MMR is defined as the number of maternal deaths per 100,000 live births.
The problem is still huge and can be brought down substantially with your support and our motivation.
---
Monthly Newsletter/Portal
SAM has decided to publish a newsletter from March 2019. The purpose of the newsletter is to engage Indian citizens in informed empathy and offer them a medium to contribute to solving the very high mortality rate among poor mothers during childbirth and to other health related challenges.
---
The newsletter will focus on:
Success stories of our initiatives on drastically reducing maternal deaths during childbirth
Share successes of other organizations in this area
Latest developments in mothers' and children healthcare in India and worldwide
Innovative models for addressing affordable healthcare in India
Global trends
Case studies
Thought leadership and interviews of leaders in preventive healthcare
---
Rates
Lead Sponsor of Newsletter & Portal
| | | |
| --- | --- | --- |
| One Year | – | Rs. 10 lakhs |
| Six Months | – | Rs. 6 lakhs |
| Three Months | – | Rs. 4 lakhs |
Co-Sponsors of Newsletter & Portal
One Year
–
Rs. 5 lakhs
Six months
–
Rs. 3 lakhs
Three Months
–
Rs. 2 lakhs
Support Sponsor One month
–
Rs. 50,000
Advertorial
–
Rs. 25,000 per article
of 1,000 words
---
What the sponsors get
Lead Sponsor
Logo near the masthead of the newsletter and portal as Lead Sponsor
One interview of the CEO
4 articles in one year about the sponsor
Other Sponsors
Logo on the front page of the newsletter and home page of portal as Support Sponsor
One article about the sponsor in the newsletter
---
About SAM
Save A Mother (SAM) is Bengaluru-headquartered NGO. It has been spreading health literacy through social behavior change communication (SBCC) in India since 2008. SAM is driven by a mission to develop healthcare solutions for the poor.
SAM innovates and validates models for healthcare solutions with the participation of communities. The solutions are flexible and modular for each problem to facilitate adoption by other communities. The design is kept simple, sustainable and scalable with speed.
---
Founder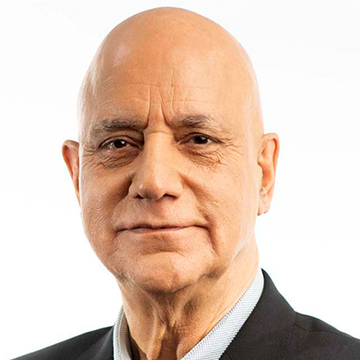 DR. SHIBAN GANJU's life work is dedicated to taking healthcare to the poor. Over 45 years he has contributed at multiple levels. He focuses on developing sustainable healthcare solutions and does strong advocacy with policymakers. He advises other foundations and thinks tanks on healthcare.
Dr. Ganju graduated from the All India Institute of Medical Sciences, Delhi and received advanced training in Internal Medicine and Gastroenterology both in India and the USA. He is a consultant specializing in gastroenterology, liver disease and nutrition and worked at the University of Chicago Medicine, Ingalls Hospital. He has moved back to India and devotes most of his time to SAM. His commitment to driving improvements in health outcomes has been honed since 1972 when he worked in a slum near Delhi and where he helped build a school and a dispensary.
---