What do you get when a group of determined people come together with a common goal?
From our experience, the answer to this question is An evolved community.
The Bugle calls at Muzaffarpur, Bihar
Yes!!  Excited to share with you all, the ball has started rolling for SAM at new territory Muzaffarpur. SAM is stepping into Bihar for the first time.
Acute Encephalitis Syndrome (AES) is a public health concern in Bihar, especially occurring during summer and monsoon each year; augmented by poverty, malnutrition, low birth weight, and anemia. This summer, the issue surfaced again when AES took life of hundreds of children in the state.
SAM started work in the Minapur , BiharMinapur block of Muzaffarpur to reduce deaths due to AES by 25% every year; Infant mortality rate by 50%; Maternal mortality rate by 80% over the next three years. Minapur block is 80 Km north of Patna, comprising of 152 villages and has an estimated population of approximately 4,000,000.
SAM will build the capacity of communities in Minapur to improve overall maternal and child health, adolescent health, reproductive health, and family planning indicators using the tried and tested, SAM-Effective Social Persuasion (ESP) methodology. The first step of setting up the SAM-ESP program in any district begins with training the key change-makers.
Six enthusiastic people from Minapur joined SAM team; 3 males and 3 females; they traveled from Minapur to Amethi on 19nth August to be part of this immersive training. Their excitement was palpable as they prepared for the trip; some of them traveling away from home for the first time. In anticipation of bringing a change in sad affairs of their villages, they took the plunge.
Capacity building by tapping into local powers of persuasion becomes central to our entire effort at SAM. Our experience tells us that the combination of information and skills is central to empowering these change-makers to trigger active change in their communities.
The new SAM members were greeted by SAM staff at Amethi. The 3-day training took the participants through specifics of maternal and child health, AES, family planning, malnutrition, how to motivate the community and ways to use existing strategies and structures to implement the program. On day 2 and 3 the group made a field visit to villages of Amethi to better understand the ground-level implementation.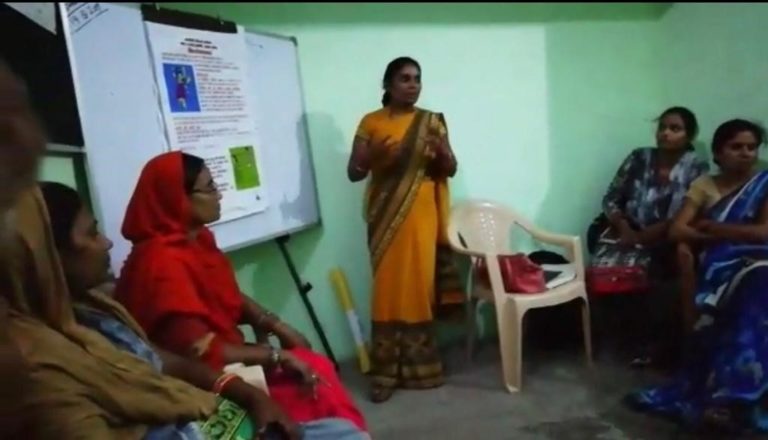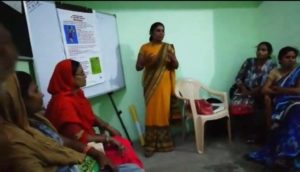 The field visit was an eye-opening experience, allowing participants to interact and engage with other change makers who have been doing similar work. At the same time, they also got a glimpse of what a successful program looks like; something they were eager to emulate as soon as they returned home.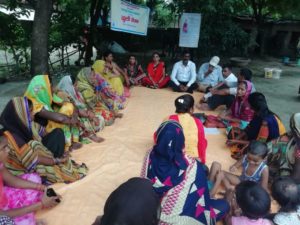 The training session, as always, was as immersive for the facilitators and SAM team as it was for the participants. From listening to their stories and motivations to collectively planning the way forward, we knew that we were working with a group who were ready to lead the change. This was exciting.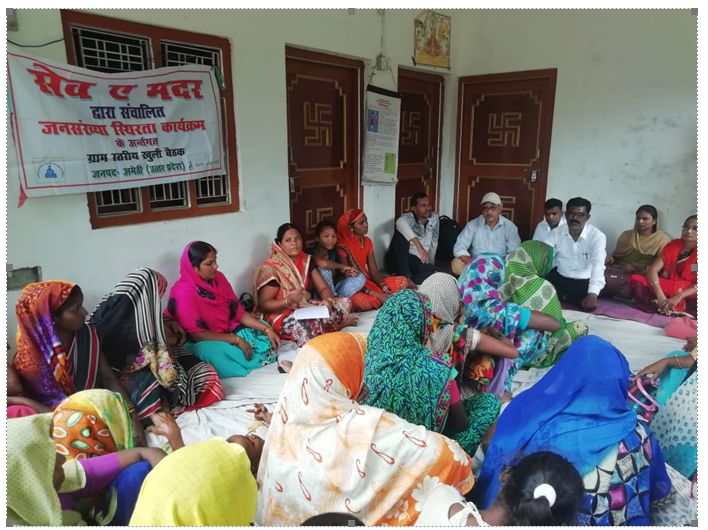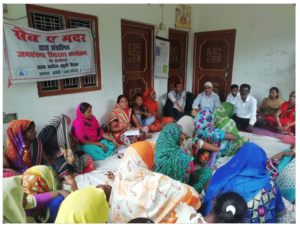 As the SAM team gets ready to roll out the program in Minapur, we are excited about the group that we have gathered to make AES related deaths a thing of the past. A spark has been ignited, now we are waiting for the blaze that is going to change Minapur forever.