Every 10 minutes a woman dies in India from complications of
pregnancy or childbirth.
Save a Mother has reduced maternal mortality by 90 percent
in the villages it has served.
Not For Profit Organisation
Save a Mother is a Not for profit organisation, working in more than 1800 villages across India since 2008.
Our mission is to develop sustainable healthcare solutions for the
poor, with maternal mortality reduction as a first step.
What We Do
The Save a Mother ("SAM") Foundation has created and implemented a cost-effective framework for rural health care advocacy and education in India.
Over 90% of your donation goes toward field work.
Our administrative cost is zero. We are all volunteers.
SAM is funded by a combination of foundation grants and individual contributions. SAM is a 501(c)(3) organization in the USA and a 80G foundation in India.
Prevent Maternal Mortality by Doing What You Do Best. We're looking for people from all across the U.S. with a variety of skills.
Thank you for visiting Save A Mother.
We love to hear your comments, feedback and any questions!
Population Foundation of India
Delhi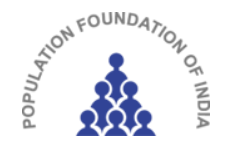 Deshpande Foundation, Hubli
Karnaraka

Kakatiya Sandbox, Nizamabad
Telengana
EK SOCH Sandbox, Shahganj
Uttar Pradesh