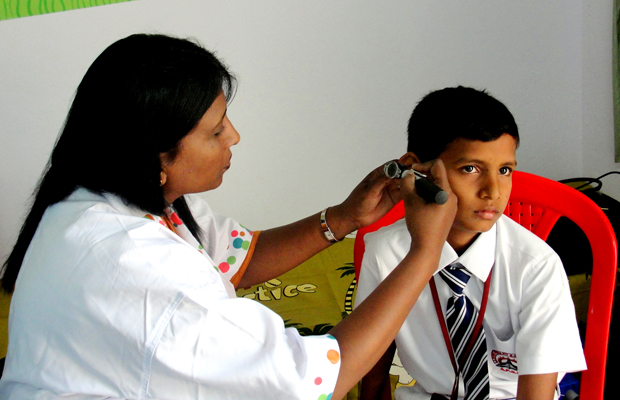 AddressHealth Makes 300,000 Kids Healthy
AddressHealth, the Bengaluru-based healthcare enabler to children by making pediatrics affordable and holistic is going great guns.
The firm believes that parents, schools and the community at large must address children's health proactively. Schools hold the primary responsibility of ensuring that the formative years of every child is healthy. At last official count the firm, in its network, had
Over 200 partner schools in multiple Indian cities
Demonstrably successful in making over 3 lakh students healthier
Offered screening and counseling on asthma to over 500,00 children.
Children are screened for hearing, vision, dental health, anthropometry, alongside a complete medical examination. It also designs curriculums for students to instill healthy behavior, both mental and physical, in their formative years.
The healthcare provider won the Stars in Global Health Grand Challenge, Canada in 2014.
Mental Health
AddressHealth partners with TenderMinds, a Bangalore and Mysore based specialist child and adolescent mental health specialist, to bring forth Nurturing Schools Program. This is AddressHealth's Counselling & Psychology initiative that addresses the growing burden of mental health problems in children of school-going age.
It believes that many of the behavioral, emotional, pro-social and peer related problems are better tackled in schools, in group settings, than in clinics. Nurturing Schools is a holistic approach powered by TenderMinds' team of child psychiatrists, clinical psychologists and school counselors on the one hand, and AddressHealth's extensive network of partner schools on the other. Special programs for schools:
Screening – Standardized tool used to screen all students to identify those at risk of developing emotional difficulties (like anxiety), social difficulties, hyperactivity problems, behavioral problems and peer problems
School-based workshops – For students identified to be 'at risk' by screening process, themed group-based workshops conducted by trained psychologists
Workshops for teachers – With the goal of aiding teachers who value the emotional wellbeing of their students, an orientation session provided to all teachers at the beginning of the program
Workshops for parents – Three targeted workshops for parents conducted: Understanding the learning needs of children; improving motivation in children to help them achieve their potential; and overview of effective discipline.
Co-founders
Anand Lakshman, a doctor, has done post-graduation in Public Health and Management from Tata Institute of Social Sciences. He has spent nearly a decade on large-scale public health programs of the Government of India. He believes that health and education are priority areas, so it is important to create market-based, scalable solutions that are independent of grants.
Anoop Radhakrishnan, a doctor-entrepreneur, is a graduate from IIM-Lucknow. He started a consultancy called IndigoEdge, which is now a knowledge-backed investment bank. When Anoop and Anand decided to join hands, they knew that the only sector they wanted to pivot was primary healthcare.
They wanted to move from physical, specialised clinics to cloud computing in healthcare to address the fragmented care model.