Save A Mother Bugle blows strong at Muzaffarpur, Bihar
It is said that a healthy mother is the center of a healthy family. So when we talk about keeping watch over the health of a newborn baby, let us not forget that taking care of new mothers is just as important.
This is the core belief of the SAM team that is working in Muzzafarpur to improve newborn and maternal health. Our extensive program is about generating awareness among mothers and the community so that both the mother and the newborn child can be healthy.  There are several activities that we engage in to ensure that pregnant women and lactating mothers have access to the information that they need to take care of their children properly.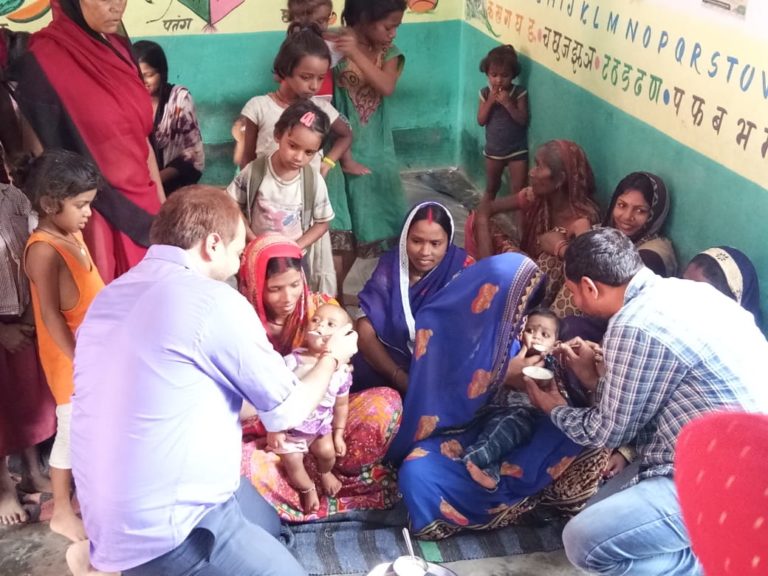 One misconception that has had a great impact on the health and wellbeing of an infant is regarding the age at which solid foods should be introduced into the infant's diets. We know that exclusive breastfeeding is one of the most important practices when it comes to the wellbeing of a child. Exclusive breastfeeding means that a child is given nothing apart from mother's milk for the first six months of their lives. This even means no water for six months. This is because the mother's milk has enough water content to suffice a baby's need. Exclusive breastfeeding for the first six months of life ensures that the baby gets all the nutrients that they need and no other contaminated food enters their system. The SAM team has worked tirelessly to increase awareness about exclusive breastfeeding not just to new mothers but also others such as mothers-in-law and other decision-makers in the family and in the community who can have a say on what a baby should be fed.
Post-six months, however, it is the right time to start complementary feeding. This means that in addition to breast milk the baby can be given other soft, nutritious, easy to digest foods because now they need more nutrition than what they will get just from breast milk, continuing the breastfeeding of course. To drive this point home, SAM staff has been working very closely with Self Help Groups and frontline government health workers in order to reach all pregnant women and new mothers who will benefit from the program's awareness generation interventions.
One very successful intervention that our staff recently initiated is motivating new mothers to attend Annaprash at the local Anganwadi center at Muzaffarpur , Bihar . This was a good initial step as SAM team motivated many mothers to attend and helped them enhance their knowledge to ensure their children are exclusively breastfed for the first six months of their life and then starting complementary feeding at the completion of six months of age. The Annaprash occasion is a cultural milestone as well as the infant starts complementary feeding in the presence of their family and community elders.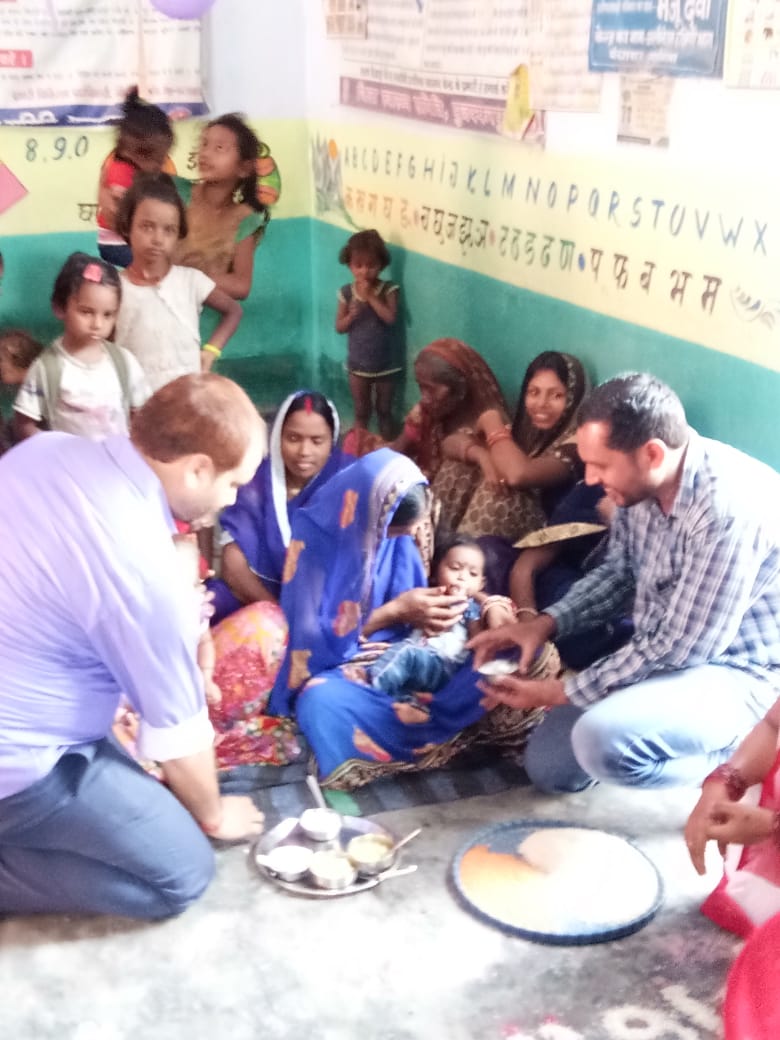 In the future, SAM plans on being part of more such interventions at Muzaffarpur to increase the knowledge and practice of optimal breastfeeding practices within the community as part of SAM Effective Social Persuasion model for social behavior modification.